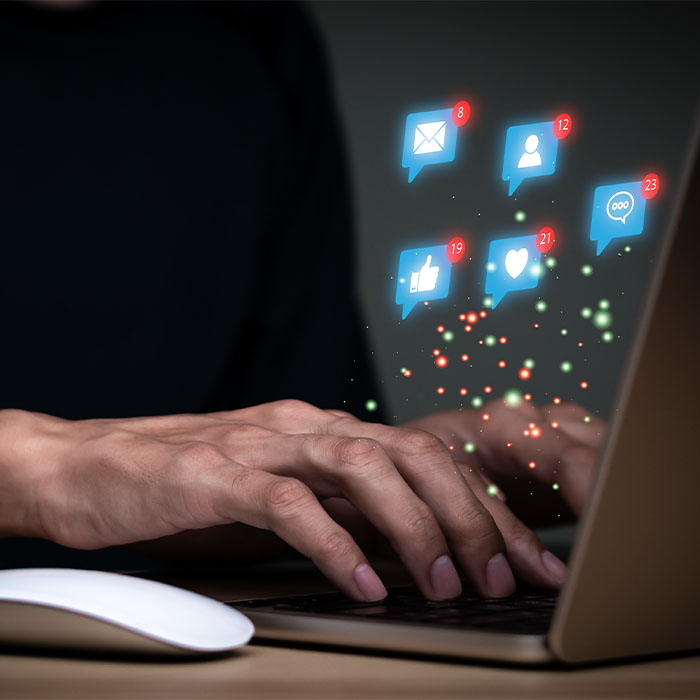 Providing a New Approach to Social Media Optimization
Social media optimization is one of the most essential digital marketing strategies which can maximize your brand's visibility on social media and increase online presence. SMO can serve as a key to your brand's success.
KDM Agency takes pride in serving countless clients with reliable SMO Services. Being one of the leading social media optimization agencies in Karachi, we are committed to expanding businesses by boosting their social media presence.
Let our team of experts frame your business on social media channels and present it to your clients in a captivating manner. We will curate highly engaging content for your brand to ensure maximum engagement.
How SMO Can Help Your Business
More Leads
Social media allows you to reach a wider audience and communicate your brand with them. With an effective SMO strategy, you can keep in touch with potential customers and generate traffic to your website.
Improved Website Ranking
With a strong presence on different social media channels, you can improve your website's ranking on search results. Good social signals including likes and followings can positively influence SEO just like backlinks.
Marketing Insight and Analytics
You can use marketing analytics to find the interest of your target audience and develop your content accordingly. SMO services help you to stay on top of the latest marketing trends and interests of your audience.
Performance Monitoring
SMO helps you to maintain your performance seamlessly. With the help of SMO, you can keep track of your social media campaigns and regularly monitor them to make sure your campaigns are well-aligned with your targets.
Request A Quote
Let's Get Work Together